Visit of Deputy Mayor of Freiburg to Matsuyama City Hall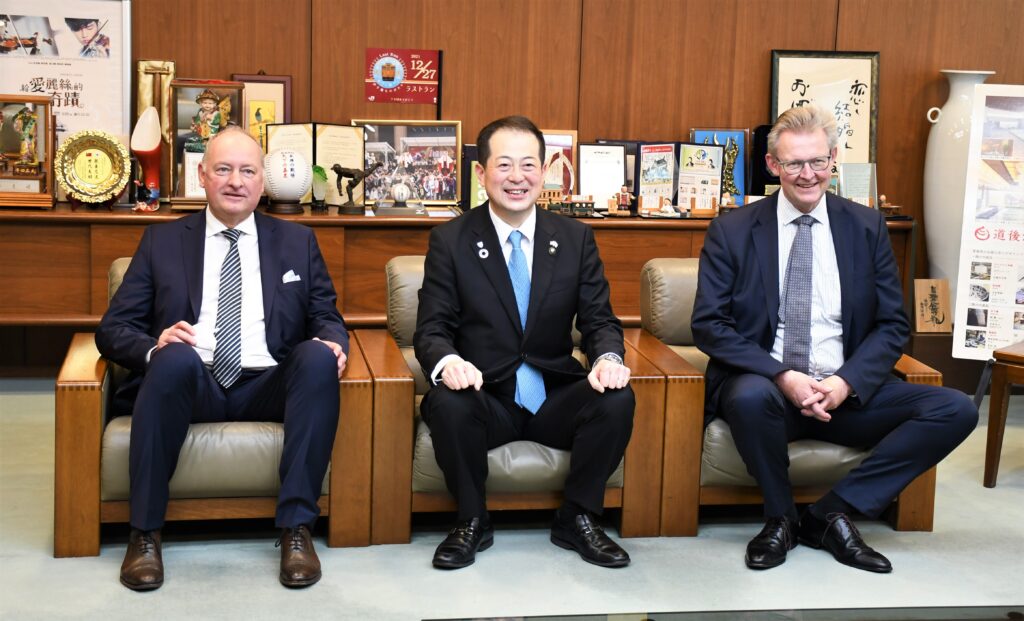 On November 24, Matsuyama City received a visit from Ulrich von Kirchbach, the Vice Mayor of Freiburg, and Günter Burger, the Director of International Relations, both of whom are members of the International Forum for Sustainable Future (IKREI), after their participation in the Saitama Sustainable City Summit – E-KIZUNA Global Summit.

Matsuyama and Freiburg, Germany, have been engaged in a sister city relationship since 1989, fostering bilateral exchanges in environment, culture, and youth.
Following the Summit, Deputy Mayor Kirchbach remarked, "I had the pleasure of spending two days in Matsuyama City, our esteemed sister city. It was a source of great satisfaction that the summit participants included representatives from Matsuyama City. During our stay, we engaged in meaningful discussions with our counterparts on sustainability and delivered a lecture at the university.
We received valuable feedback on their visit to Japan.