ICLEI welcoming new Member, The City of Sado – the remote island blessed with nature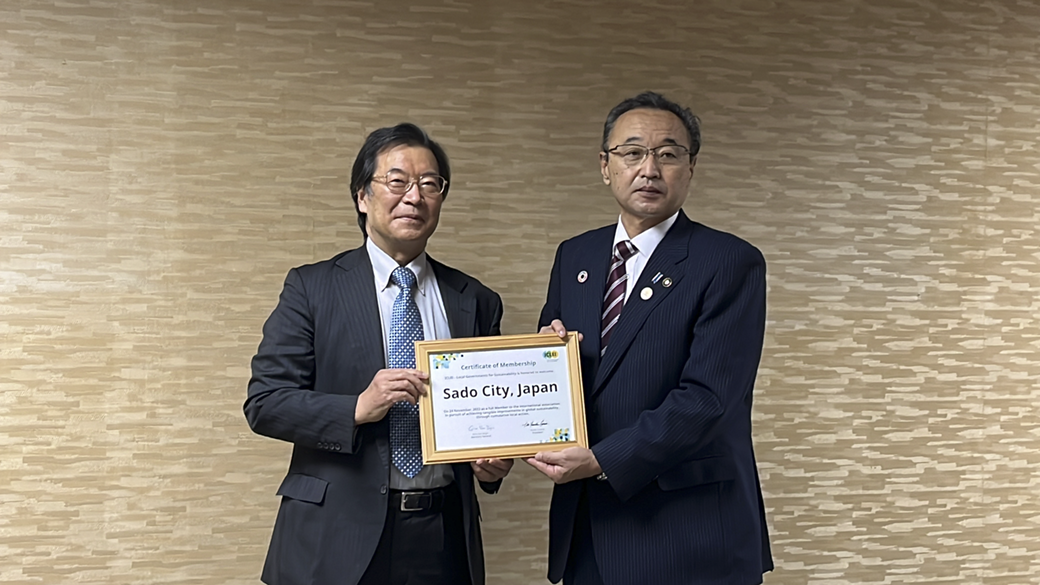 ICLEI Japan, Chairman Mr. Takemoto handed over the membership certificate to Mayor Watanabe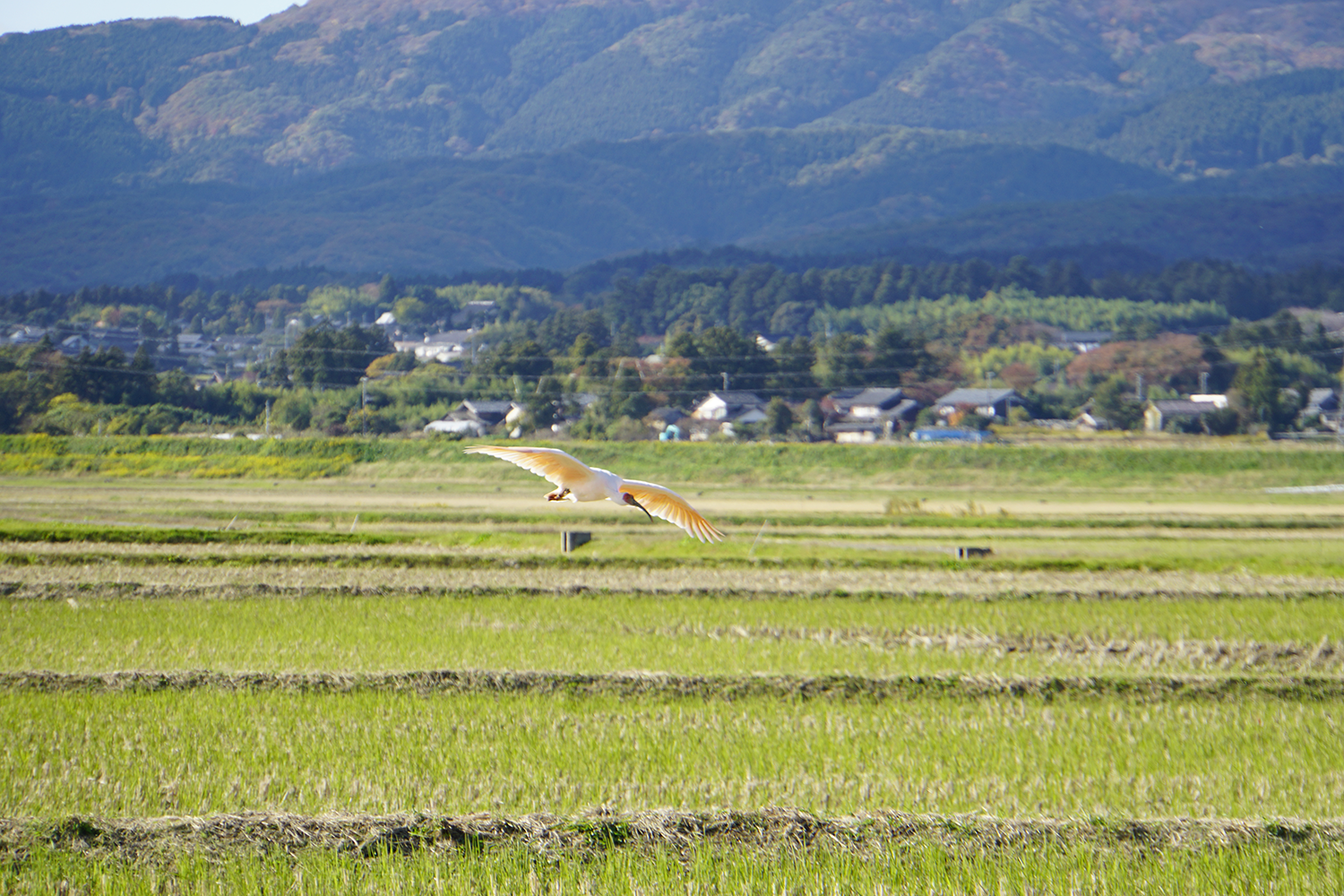 Sado- The Crested Ibis
ICLEI is pleased to welcome its new member, the City of Sado, located on Sado Island in Niigata Prefecture, Japan.As of 24 November 2022,
Sado City
became a member of ICLEI. A handover ceremony was held on 2 February 2023, ICLEI Japan, Chairman Mr. Takemoto visited Sado City and handed
Mayor Watanabe 
a membership certificate.
Sado City was the first city in Japan to be recognized as a Globally Important Agricultural Heritage Systems (GIAHS) in June 2011. In September 2013, it was also recognized as a Japanese Geopark for its beautiful nature and diverse ecosystem. It leads the world in efforts to create a society in harmony with nature by making use of local natural resources.
Sado is a city with a large migration of gold mine workers, and a mix of aristocrats, samurais, and townspeople meld into one creating a unique culture. The city is actively pursuing measures to make the region more attractive and aims to create a community where schools, people, energy, and a wide variety of cuisines brought about by its climate and natural features can all be found in Sado City.
ICLEI will actively support and deepen cooperation with Sado City to promote sustainable development with nature.
Learn more about the further details and related websites (Japanese).